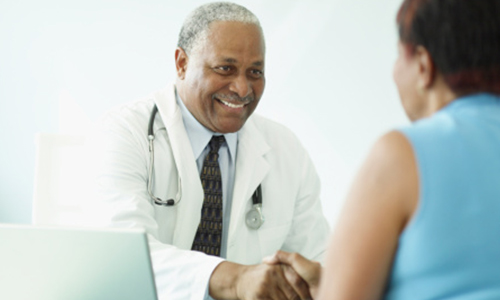 How to Get the Best health Insurance in Kenya: 5 Simple Steps
Health insurance is of great significance in your financial planning. Yes, a minor injury or illness may not affect you as such but a major injury or illness can set you back, devastate you financially even into the future. That's why it's important to have an adequate medical insurance: to ensure peace of mind and avoid medical bankruptcy.
Nevertheless, it's not just a matter of getting a medical cover, acquiring the best and the right plan for your needs and funds is the real deal. Figuring out the best medical insurance plan can be challenging as there are numerous factors to put into consideration. But that's where we come in. In this write-up, we step-by-step instructions on how to get the best health insurance in Kenya.
5 Steps to get The Best Health Insurance in Kenya
Step 1: Identify your needs
This involves pinpointing your health needs and those of your dependents. Such needs include chronic ailments treatments, maternity, hospitalization, addiction treatment, emergency services, prescription drugs, preventive care etc.
Step 2: Select an appropriate cover for your identified needs
Once you have identified your requirements, select an appropriate private cover. I.e. do you go with an inpatient cover, an outpatient plan or both? Do you require an extensive health cover and other enhancements?
While at it, it is very important to factor in your budget. How much money are you willing and able to pay towards the cover? Remember, an expensive cover does not necessarily mean that you`re acquiring the best policy.
Step 3: Compare policy options from different insurers and their related benefits carefully
Compare the various quotes and options out there offering your selected medical coverage. Compare the policy limits, benefits and costs too. Ideally, it's wise to select a policy whose benefits relates to your needs.
To achieve this, consider comparing quotes at InsureAfrika & PesaBazaar. Talk to insurance brokers, agents, company representative or just ask for referrals from friends and colleagues.
Step 4: Scrutinize the selected companies carefully
Note, it's not best if the cover doesn't come from a reputable company. Therefore, do your homework to ensure that you obtain a cover from an established company, one that is easily accessible, reputable and charges reasonable premium rates.
Health insurance companies like Britam and Jubilee are in partnership with reputable health facilities which are also, accessible and offer quality services. We recommend buying your health cover from these companies.
Step 5: Purchase your medical cover
Once you have identified your needs, selected a cover that suits your needs and funds, compared the various policies and settled for the right one and finally researched on the best company to insure with, you can now go ahead and purchase your medical cover policy.
We trust that you find this read helpful on your search for the best health insurance in Kenya.
Do you need a health insurance cover that is tailor-made for your needs? Talk to us 🙂